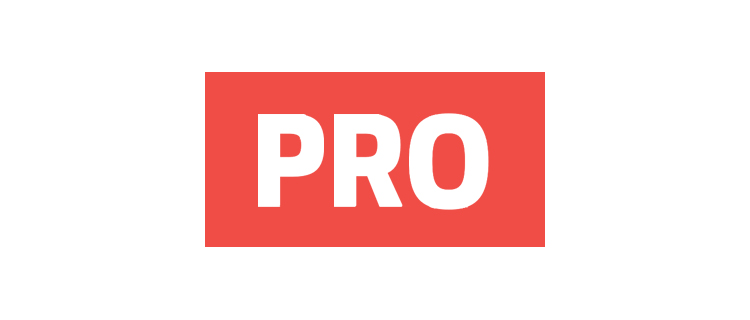 WP Hide PRO now available !
The WP Hide & Security Enhancer gathered tons of community attention as being the most effective and stable code in it's class for hiding WordPress environment and dramatically increasing security. The active install growth reached outstanding performance, something that few popular plugins achieved. On top of being a free code, it becomed a must use plugin for many developers.
To achieve the many available features the plugin use a complex code structure and logic. Even so, the free code has certain limitation, for what reason many has sent feedback for additional functionality. The WP Hide PRO introduce the missing features to complete a suite of options to cover everything. It include additional modules and code extends to achieve the ultimate solutions for security protection.
New features that WP Hide PRO support:
Support for all servers
Supports all server types such as Apache, IIS, Nginx, Litespeed. Full support for Nginx rewrite rules with an unique optimizing algorithm for minimizing configuration data length. Simple format rewrite rules are also sported for Nginx.


WordPress Multisite
WordPress MultiSite support along any type of above server type. The MultiSite environment can be set for either subdomain, subdirectory or individual domains. The plugin knows how to handle rewrite and urls re-map accordingly to MultiSIte set-up.
The options are managed Globally by the site SuperAdmin. The rewrite rules are applied to all sites.
Setup Interface
Setup panel for rewrite and environment data. This is the place where rewrite rules required for selected options are listed. On certain servers, automatic rewrite to machine is not possible, so this is the please which guide manual update. Practically this makes the code functional for any server, no mater on the config type.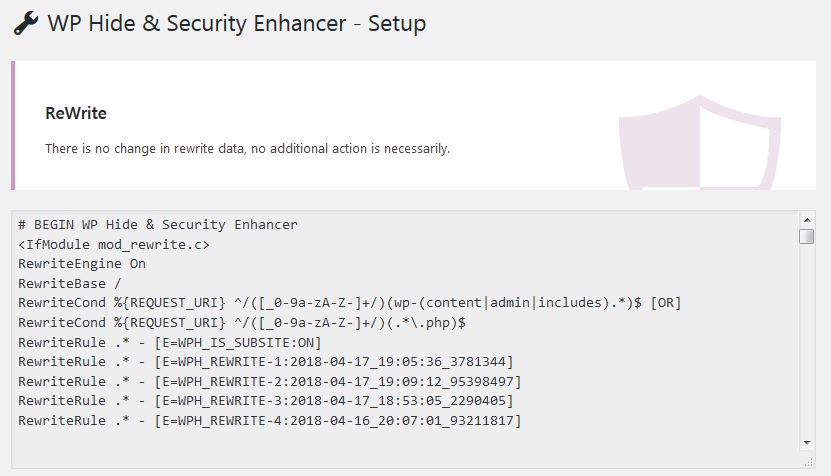 Import – Export settings
Import / Export functionality which allows an easy way to migrate in or out any previous set-up.

Rewrite Individual Url's
If using Plugins to change base slug is not enough, a visually Map Urls module is available to modify individual url's and rewrite to custom ones.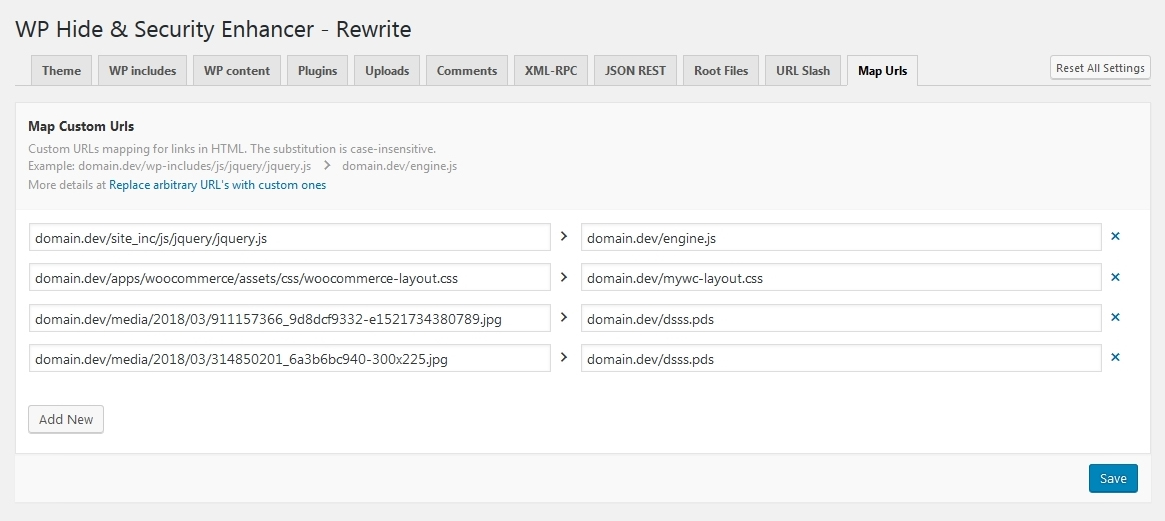 Text Replacement
Visual interface for easy in-HTML text replacement with arbitrary data.

CSS Processor
Advanced post-processing data which include CSS assets and in-line CSS concatenation into a single file, code cleanup, minify, Class and ID replacement within concatenated file and within HTML.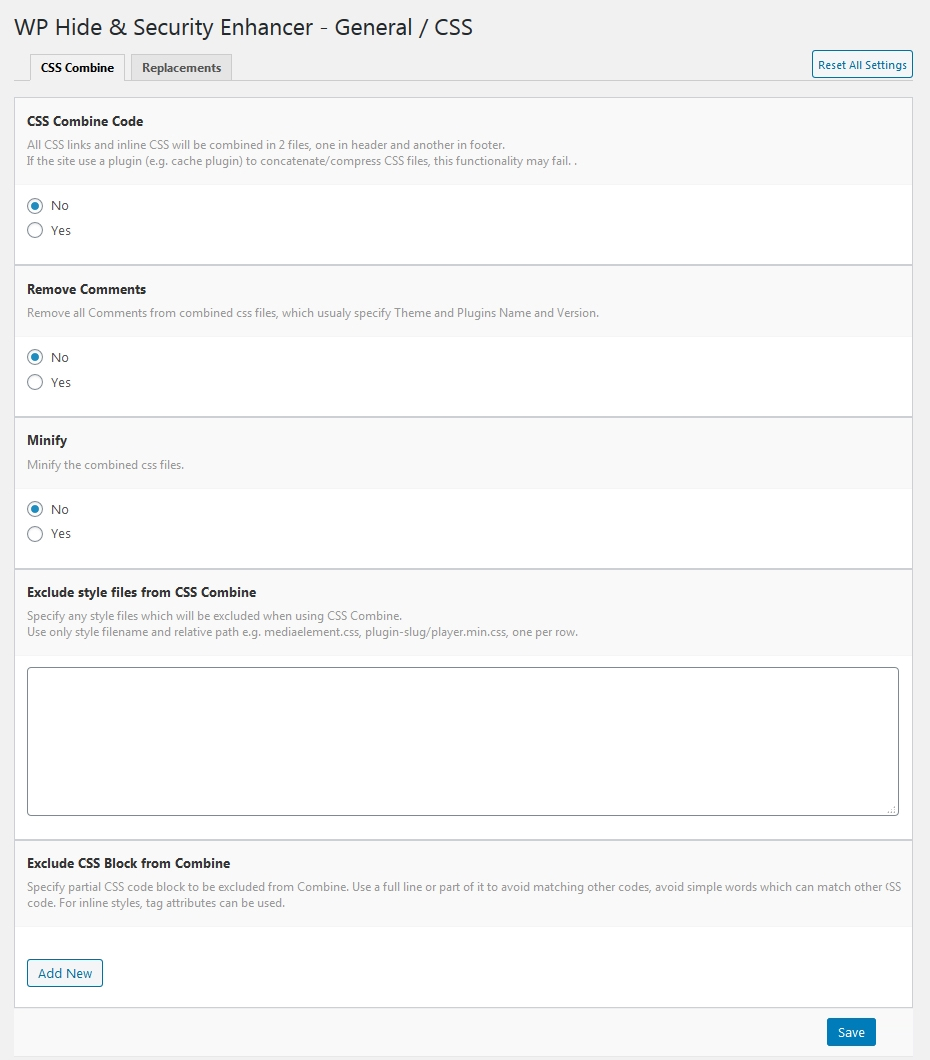 Using PostProcessing any of the site traces virtually can change to anything, any WordPress plugin whitelabel is easy and perfectly functional. For example, Elementor whitelabel or hide Avada Theme, Avada Builder and Fusion core
JavaScript Processor
JavaScript advanced options, provide the concatenation of all local assets and inline JavaScript into a single file, code clean-up, minify, JavaScript variable replacement.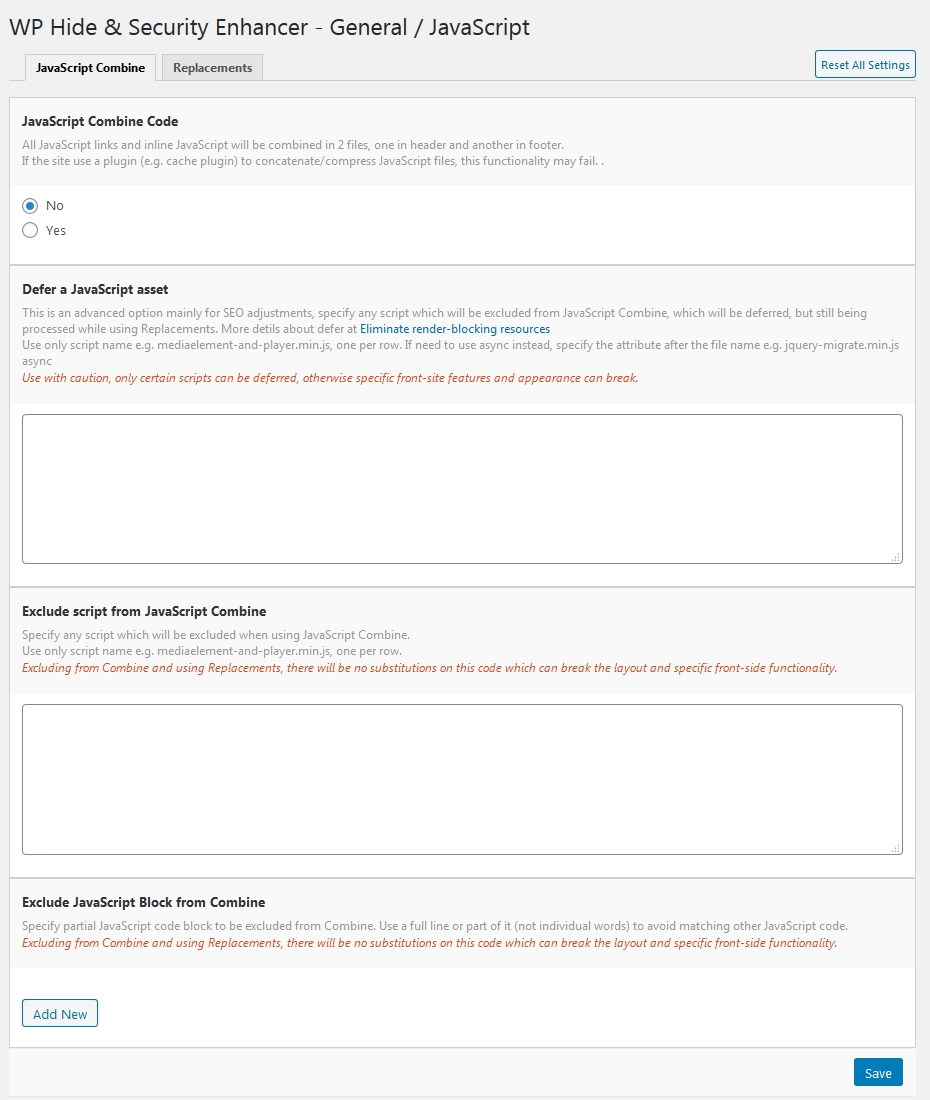 There are many other features which WP Hide PRO include. Also we constantly add new functionality which are available to existing customers.